Dimitry Polyakov PT, DPT, Cert. MDT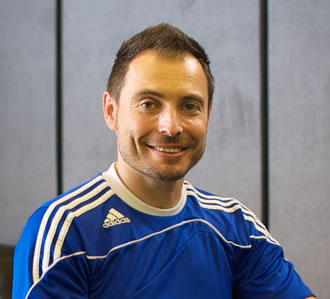 Owner & Clinical Service Director
The founder of Total Physical Therapy in 2002, Dimitry Polyakov PT, DPT, Cert. MDT is an orthopedic and sports medicine trained physical therapist.  He has over 20 years of clinical orthopedic experience including treatment of amateur, Olympic and professional athletes from the NCAA, NBA to the NFL and MLB in all clinical settings.  Dr. Polyakov is internationally certified in the McKenzie Method of Mechanical Diagnosis and Therapy of the Spine (Cert. MDT) with focus on mechanical reduction of spinal-based dysfunction through dynamic motion in conjunction with advanced manual techniques for all musculo-skeletal injuries.  Dr. Polyakov is also a Graston Technique Certified Practitioner which incorporates high-caliber instrument assisted deep tissue mobilization.
Dr. Polyakov received his Bachelor of Science in Physical Therapy from The University of Connecticut in 1994 where he was a member of the Men's Div. 1 Swimming team.  He received his International Credentials in Spinal Mechanical Therapy from The McKenzie Institute International, New Zealand in 1999.  Dr. Polyakov received his Doctorate in Physical Therapy from the University of Medicine & Dentistry of New Jersey in May of 2010.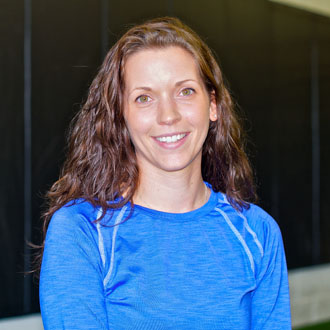 Lauren Beasley MS, PT.
Clinical Manager
Lauren Beasley joins the Total Physical Therapy team with a wealth of experience in the field of sports medicine, orthopedics and manual therapy. Lauren has over 7 years of experience treating all populations ranging from pediatrics to adults as well as professional and amateur athletes. Lauren utilizes an eclectic approach to treatment and applies a multitude of skills and methods acquired from the latest evidence-based research and coursework including Mulligan, McKenzie and Kinesiotaping to name a few. Her treatments integrate a comprehensive biomechanical approach with injury-specific manual therapy. Lauren also emphasizes thorough patient education and promotes an active role in recovery so that her clients enjoy long term benefits of treatment.
Lauren achieved both her Bachelor of Science and Master of Physical Therapy at the University of Scranton in 2005 where she also played varsity field hockey. She has earned her certification in MetabolicRx Weight Loss and ACL tear prevention through Cincinnati Sportsmetrics. She is currently pursuing a certification in the McKenzie method along with her Orthopedic Clinical Specialist designation.